I used to not think much of beans. They were mushy. They were bland. When I moved to Florence, though, I found myself in a place that praised the humble bean.
Fagioli
, I quickly learned, could be full-flavored. Florentines eat their beloved beans as a stand-alone dish -- adorned with a glug of olive oil and laced with herbs. One Tuscan recipe,
fagioli all'uccelletto
, confits
cannellini
beans in a savory tomatoes, fruity olive oil and sage
Although the ingredients are simple, simmering over a low flame produces beans imbued with sage's earthy aroma. Beans' starchiness thickens the tomatoes into a creamy sauce--ideal for sopping up with a hunk of bread. Satisfying on their own, these beans are also sturdy enough to be spooned atop braised or grilled meats.
INGREDIENTS:
2 cups of cooked canellini beans, drained
1/4 - 1/3 cup of extra virgin olive oil
2 cloves garlic, rough chopped

6-8 leaves of fresh sage, whole
1 small can of crushed tomatoes, 14.5 oz
1/4 cup of water
Salt and pepper to taste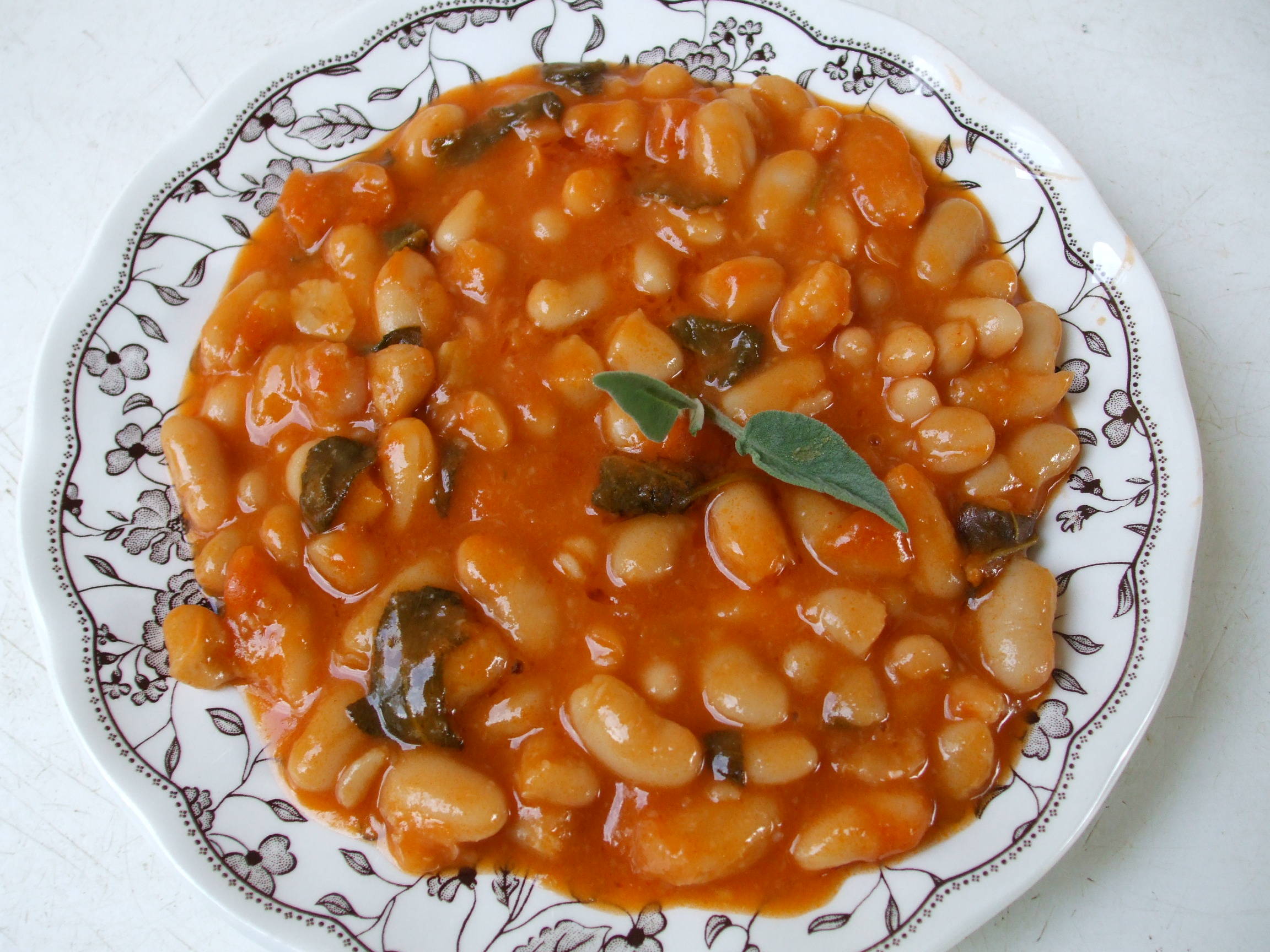 On the stove, heat the olive oil at medium. Saute the garlic until it is softened and aromatic (but before it browns). Add 5 sage leaves and frizzle them for 1 minute in the oil. Then, pour in the tomatoes, water, drained beans and salt / pepper. Simmer over moderate (medium-low) heat for 20-25 minutes -- until the tomato mixture becomes creamy and thickens. Before serving, garnish with 1-2 fresh sage leaves. Serve while hot.